Experience Unlimited Horseback Riding in Montana
How about riding off into the sunset or greeting the morning sunrise? It is one of a few vacations where you unplug and tune into the spirit of the outdoors as you enjoy some of the finest horseback riding in Montana.
From the beginner to the more experienced rider, our herd of well-trained horses will provide you with a mount suited to your abilities. Our experienced wranglers will take you along a variety of terrains for guided rides, providing an enjoyable riding experience for all.

"My daughter and I have visited the Blacktail Ranch for the last twelve years and have always had a great time… Most of all, we enjoy the horseback riding – each ride is unique because of the scenery, each horse's personality, the weather, tales associated with sites along the way, animals we see and who is on the ride. We have done cattle drives, ridden along the continental divide, seen great sunrises and sunsets, experienced the big sky as well as rain, snow and hail and we have enjoyed it all."
– Ranch Guest from Cincinnati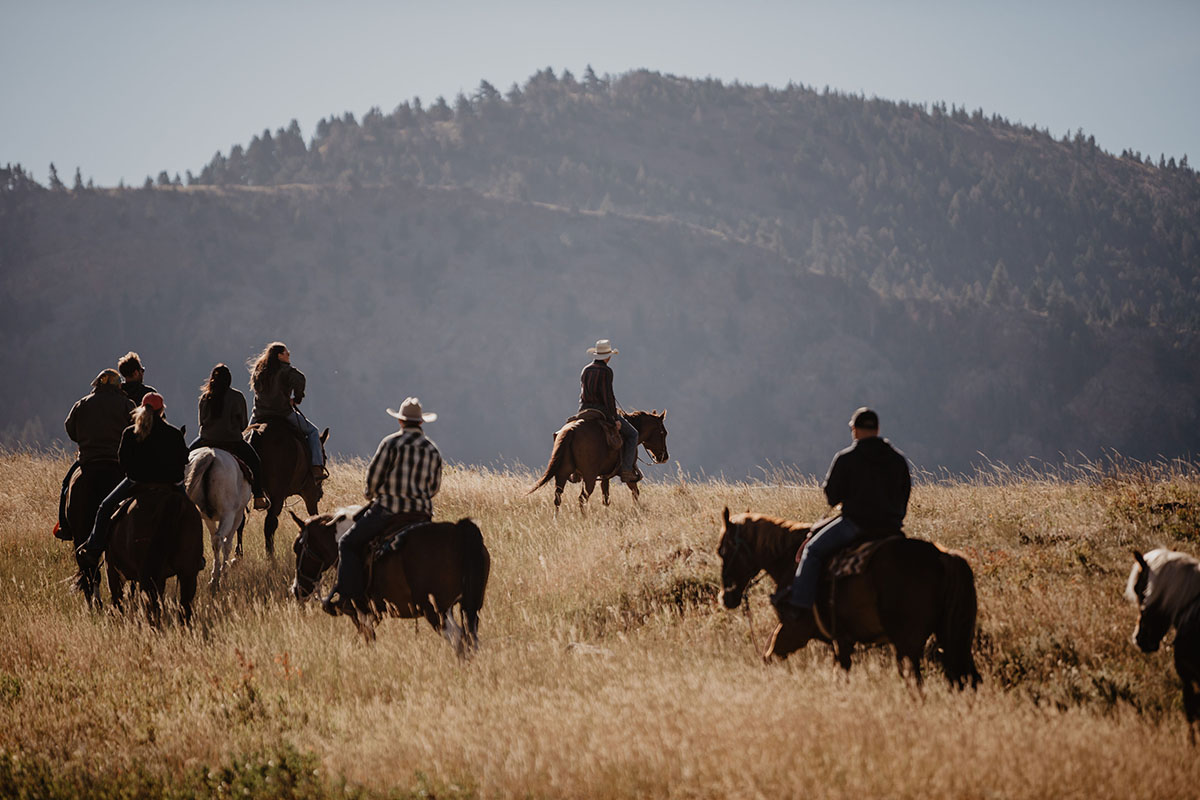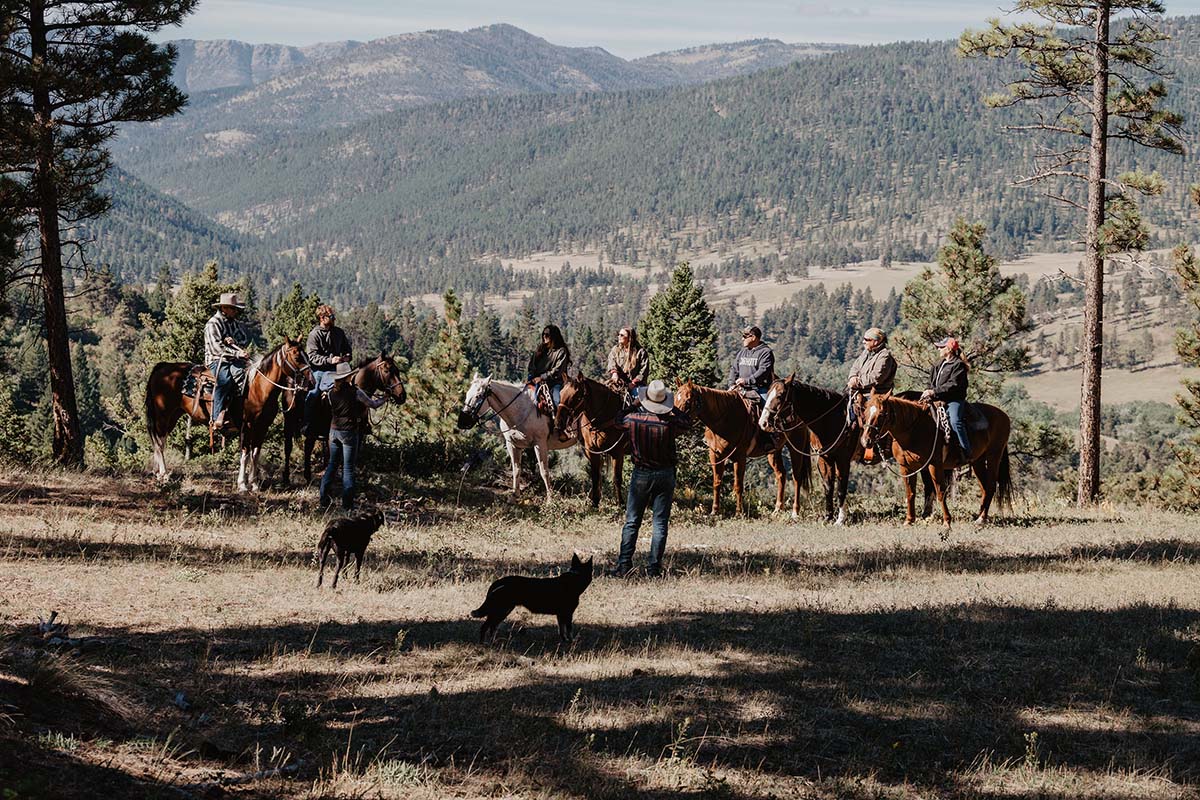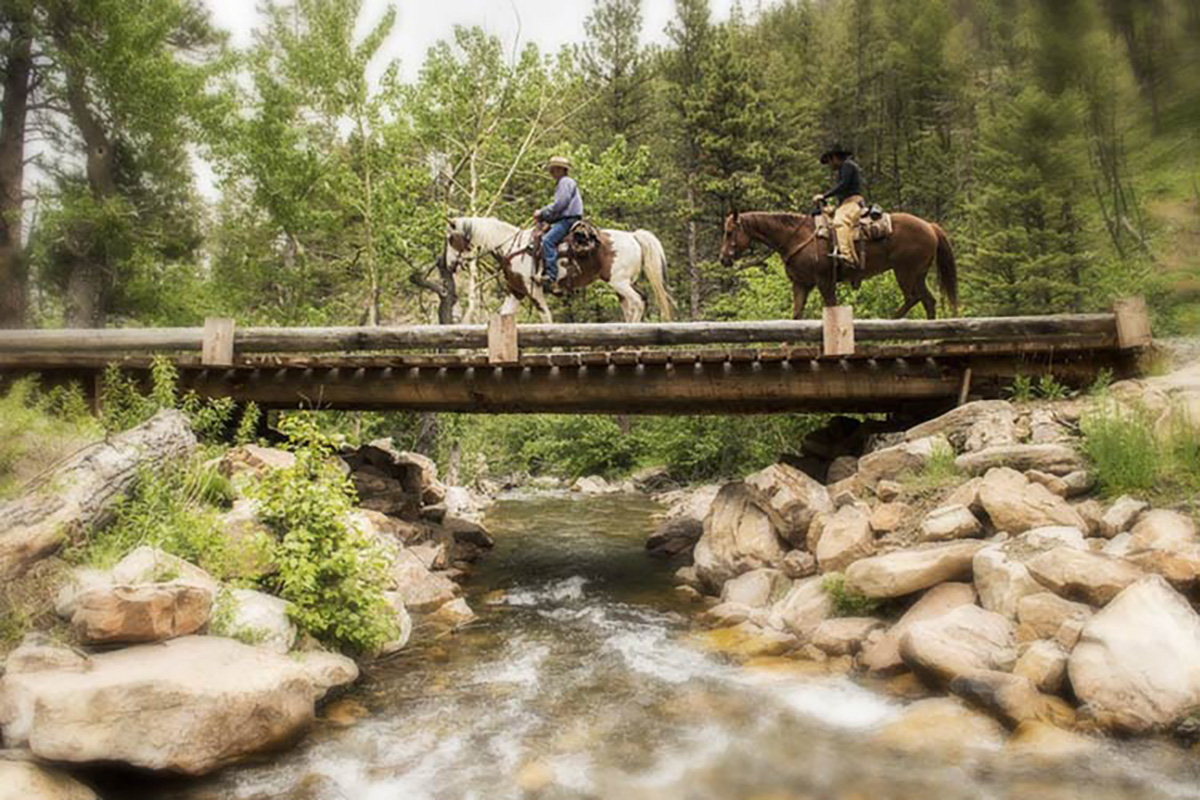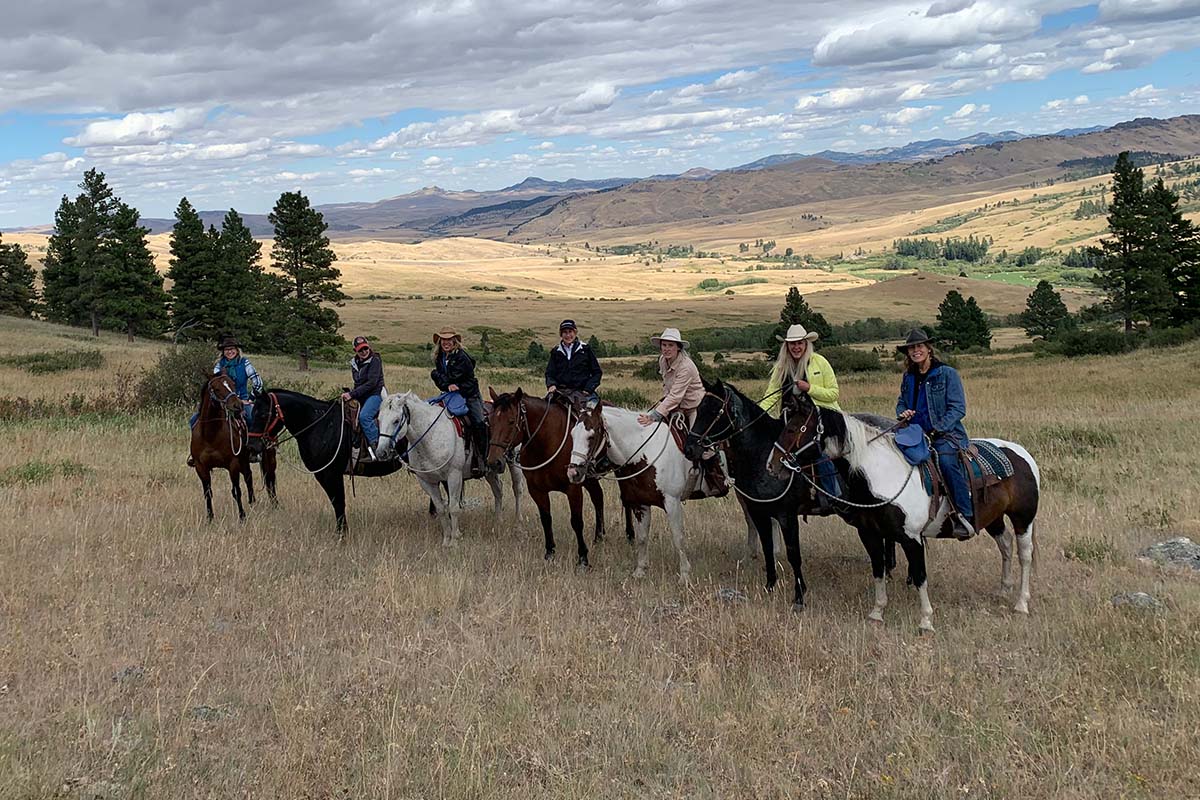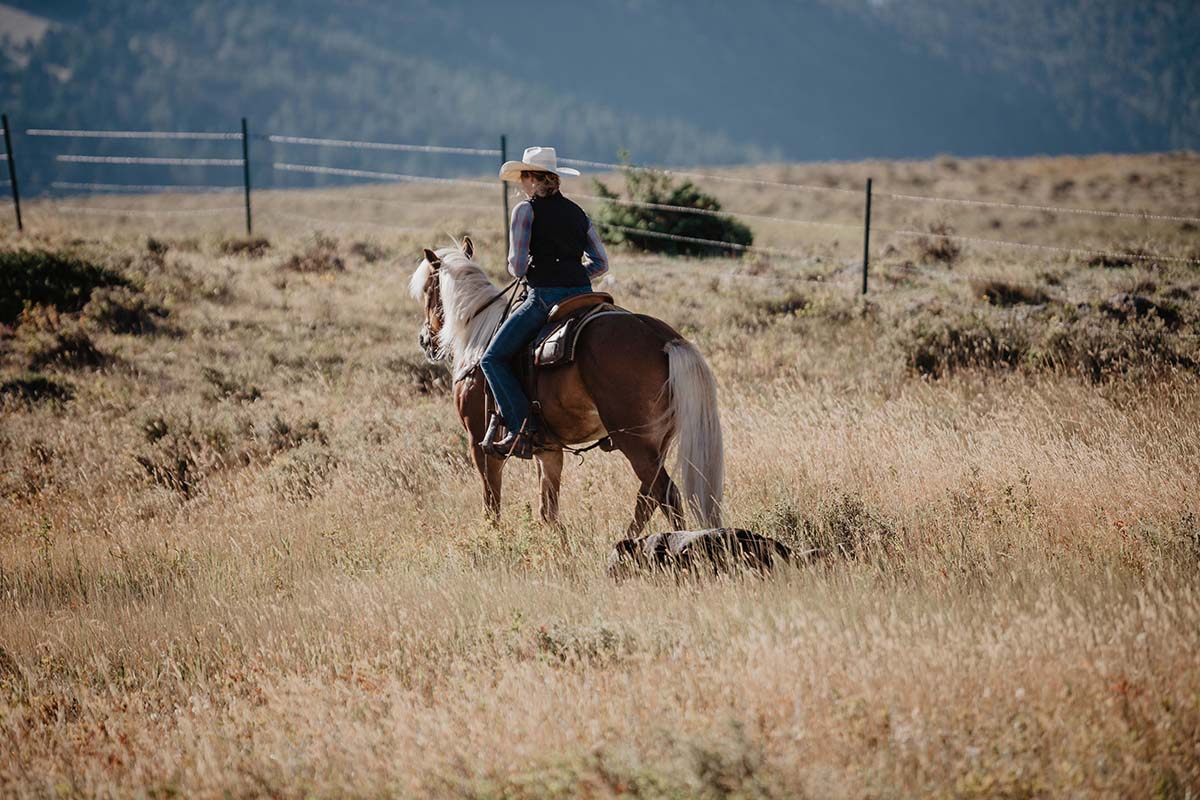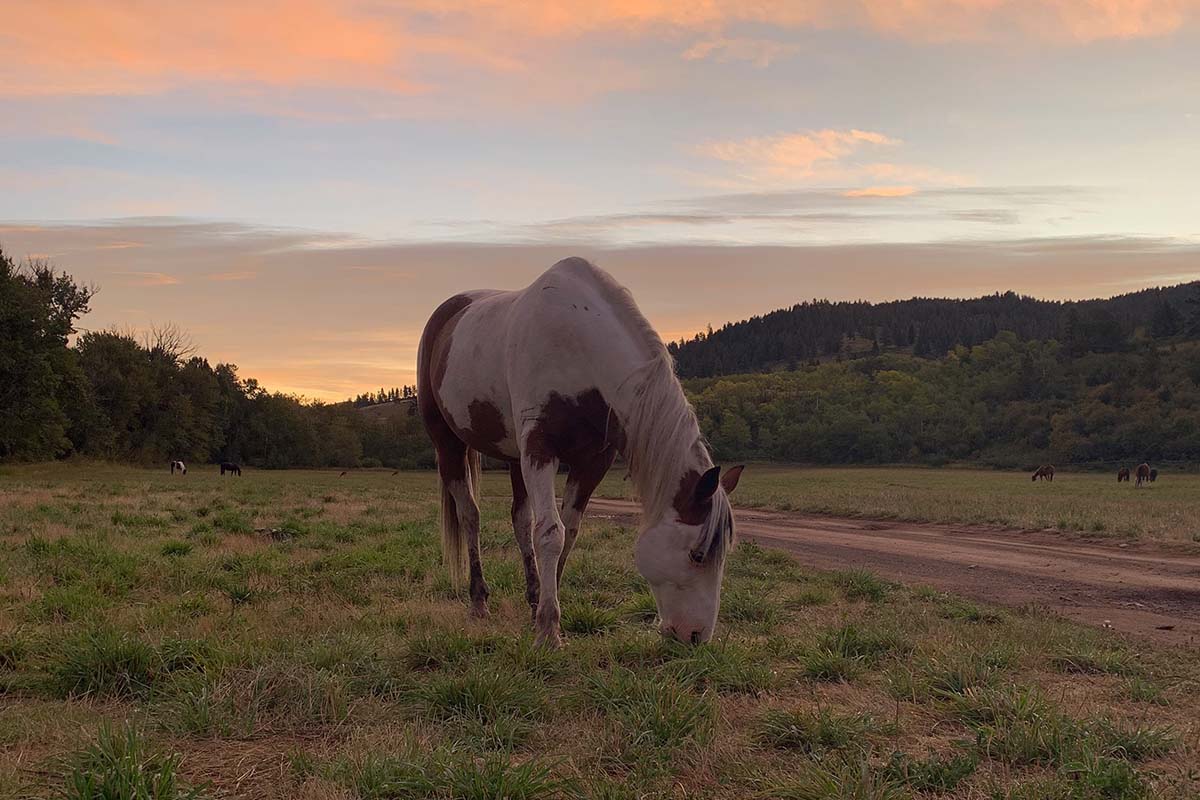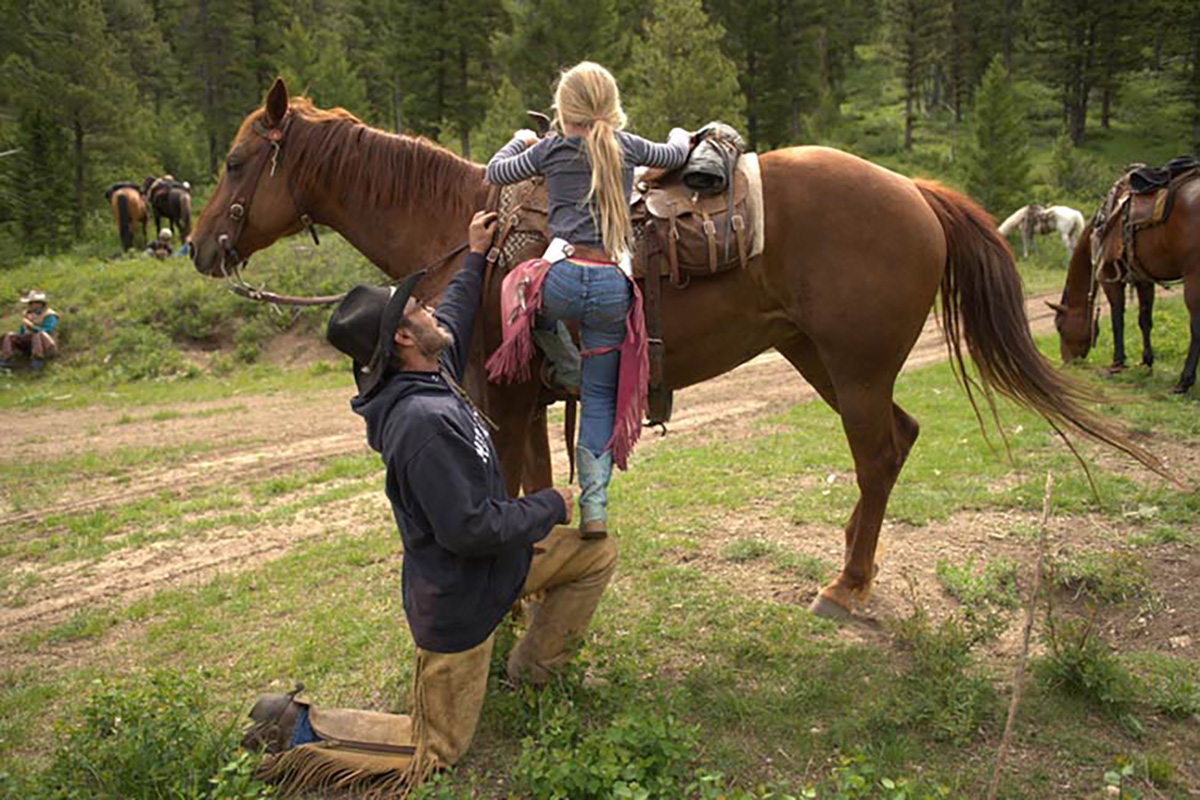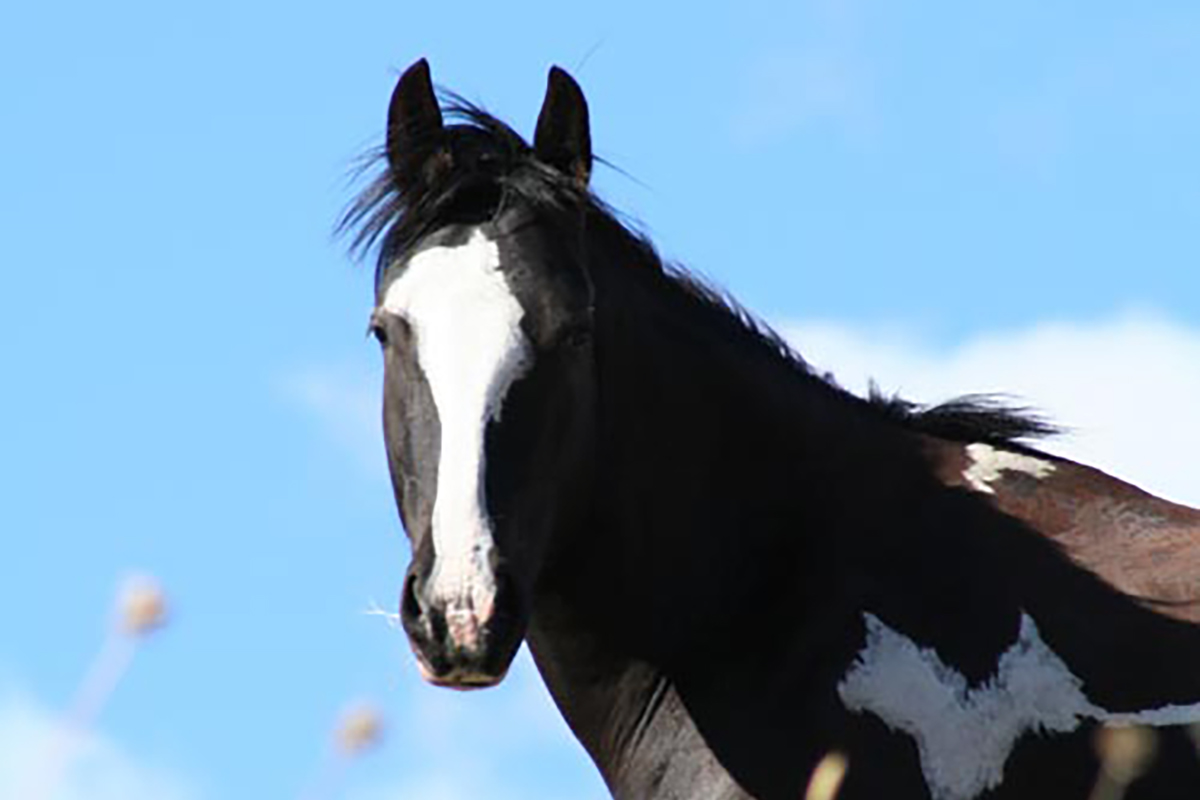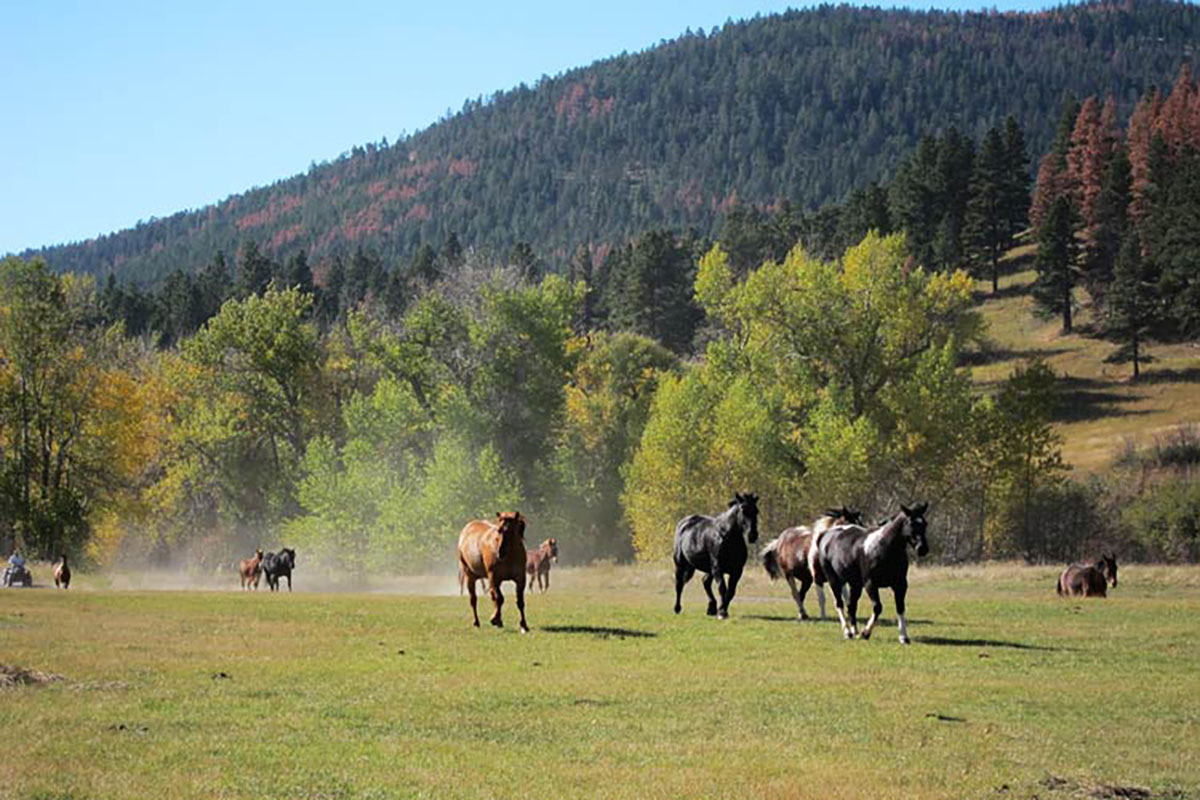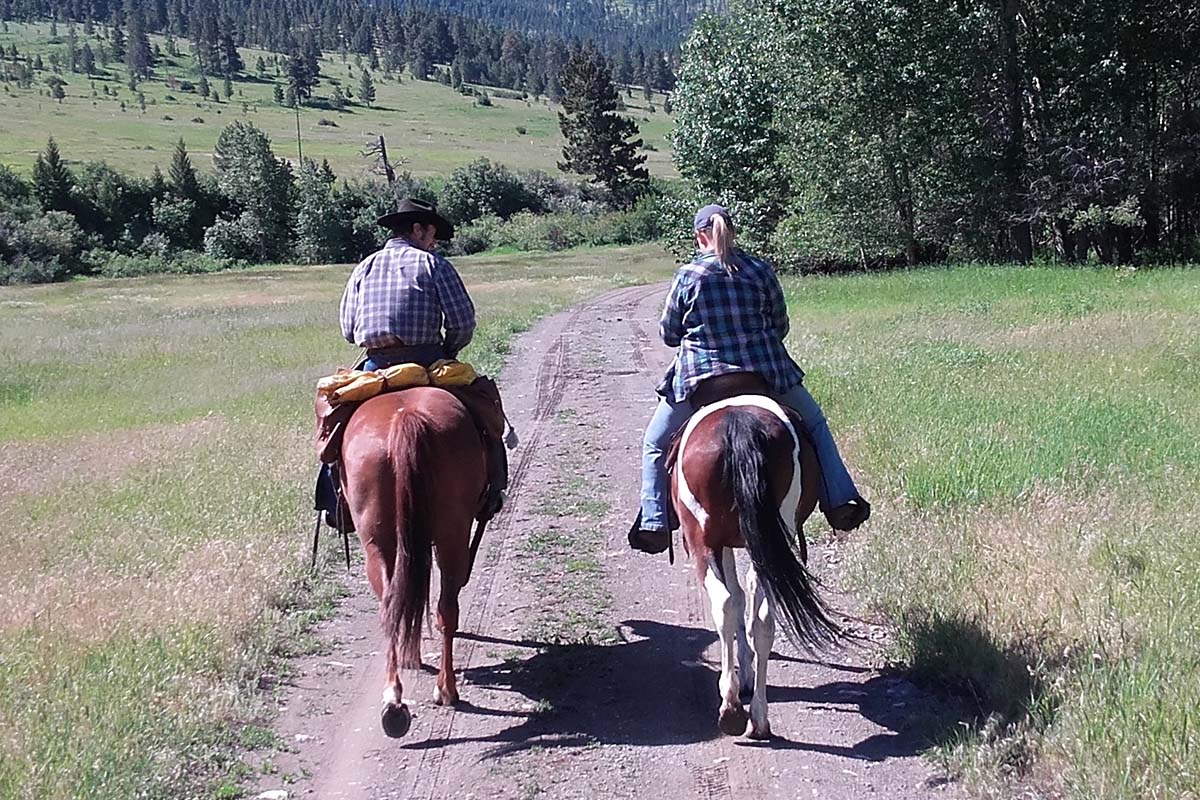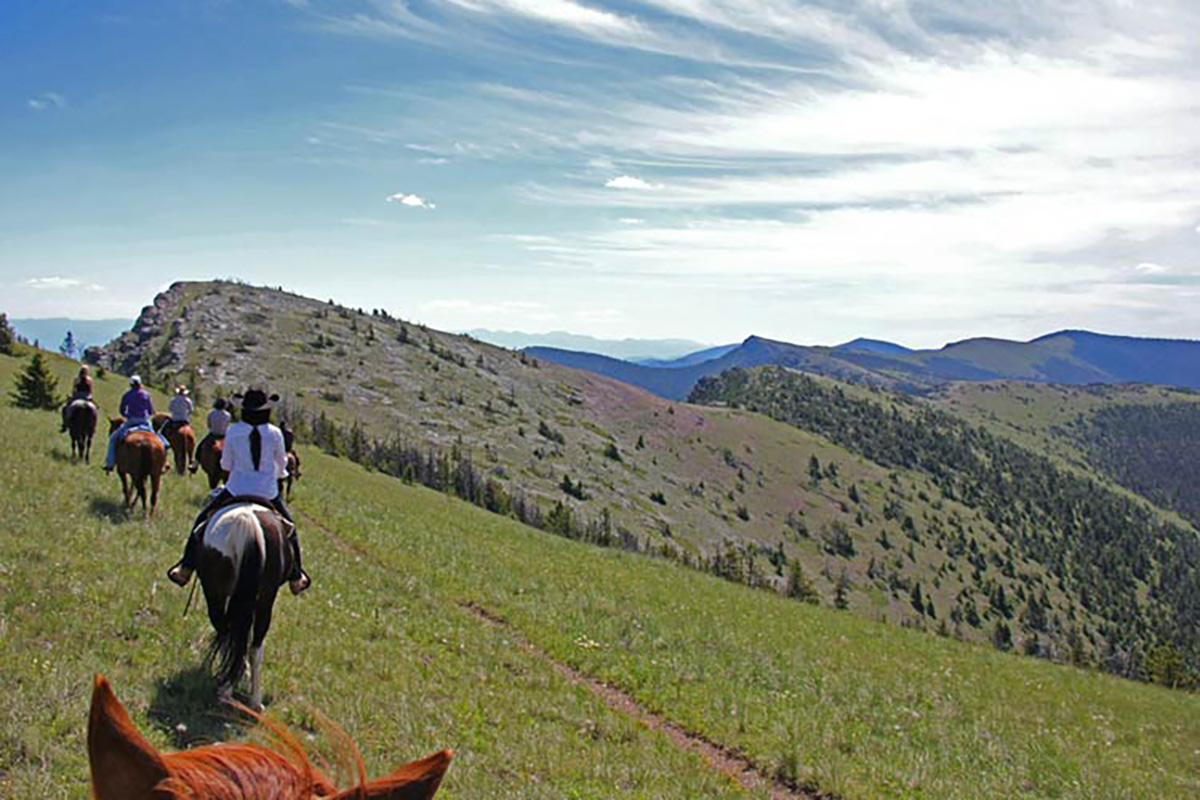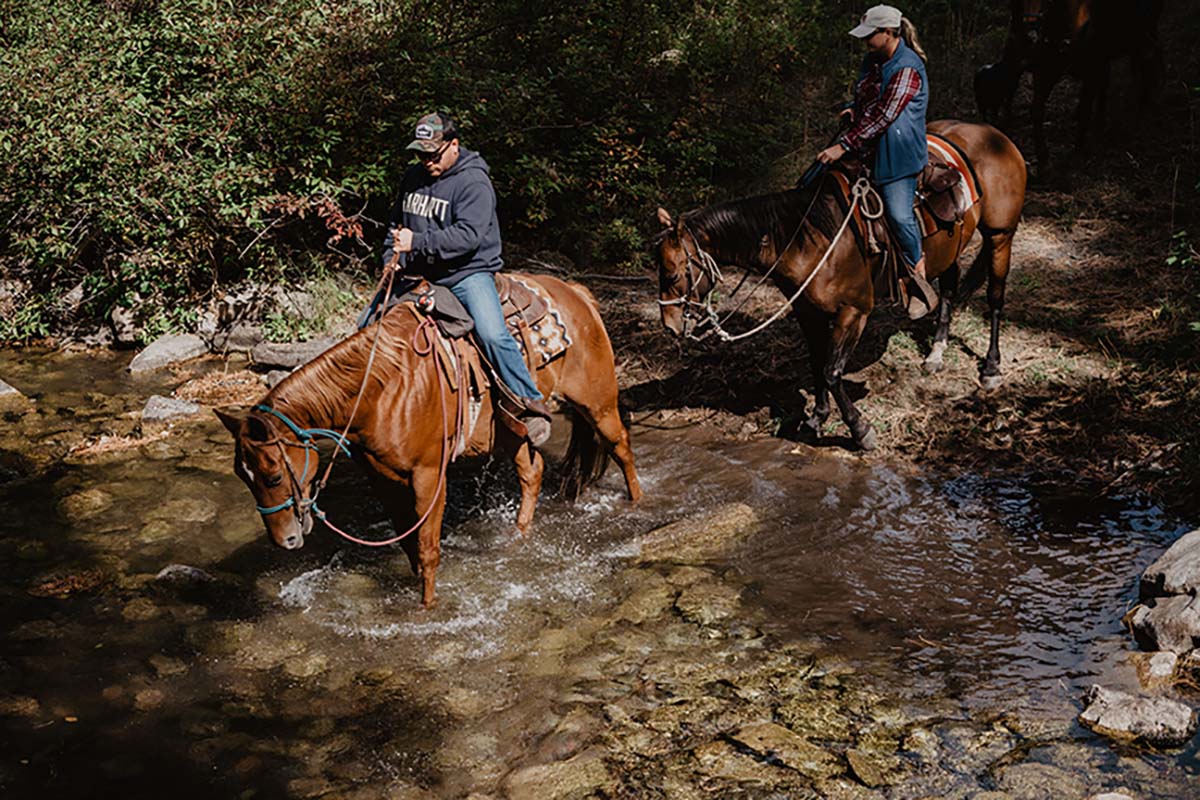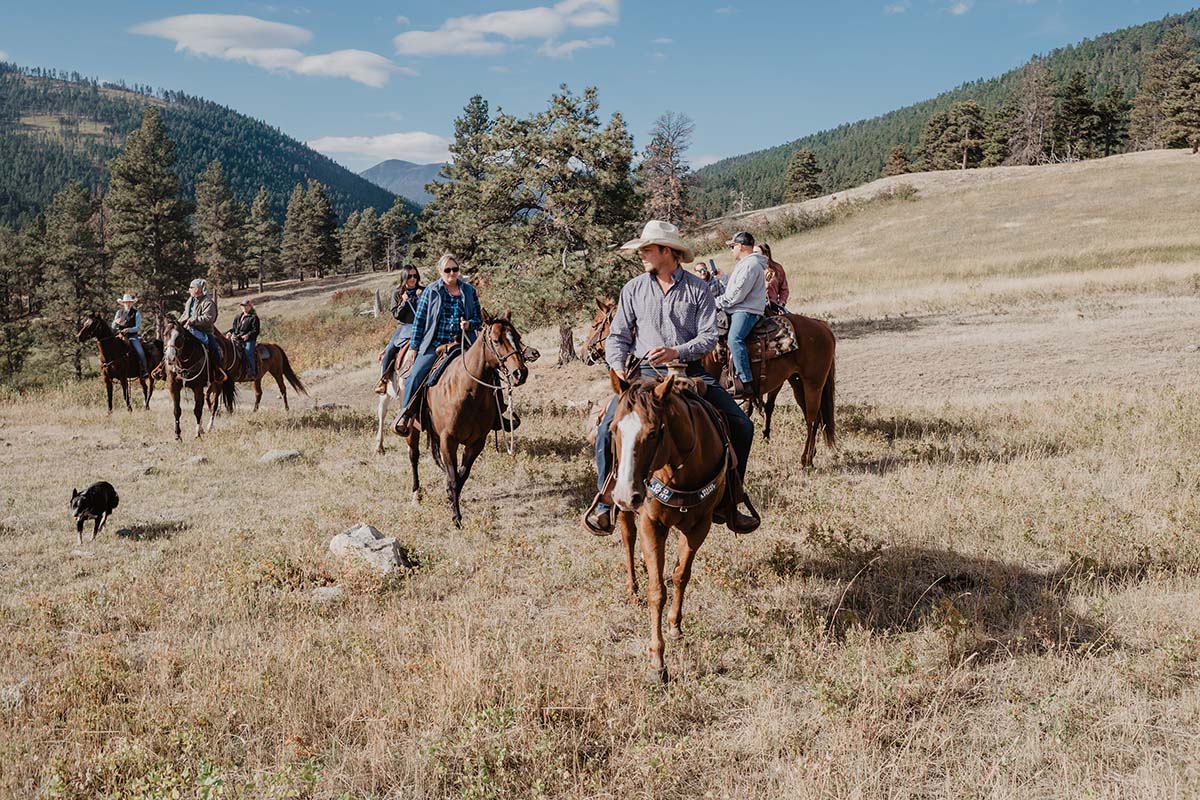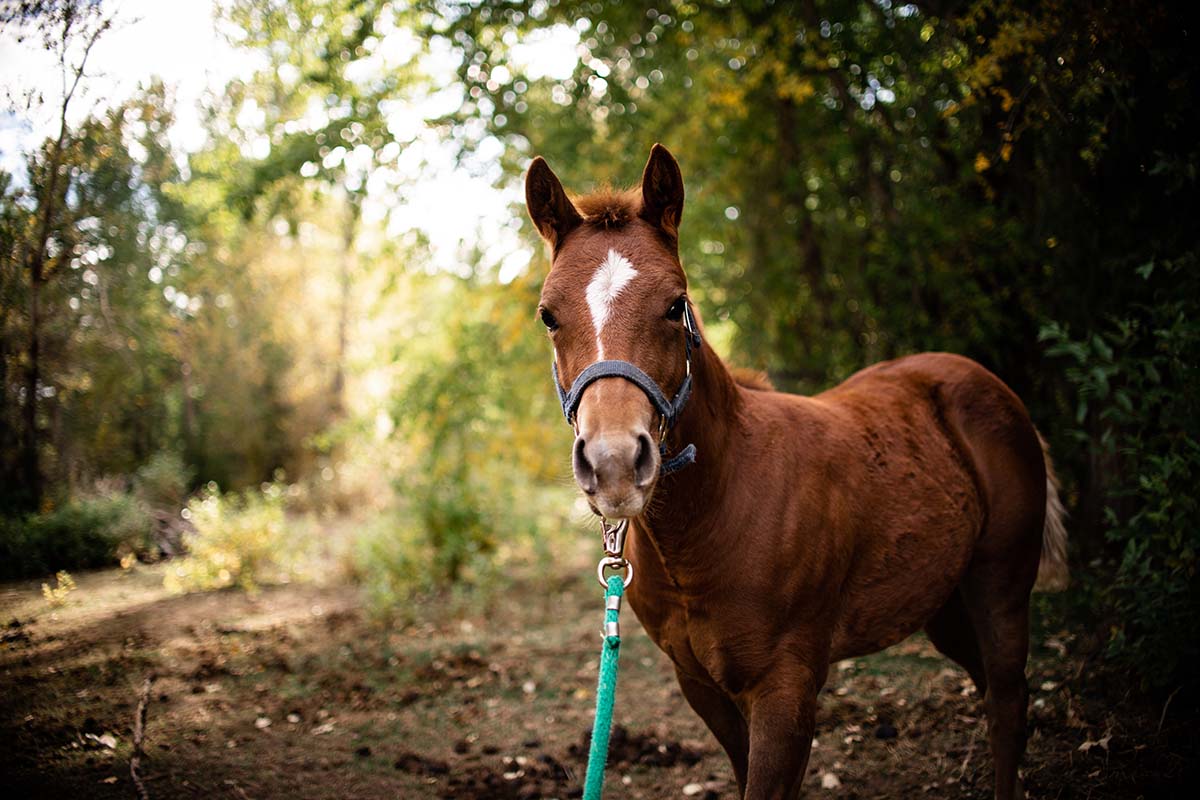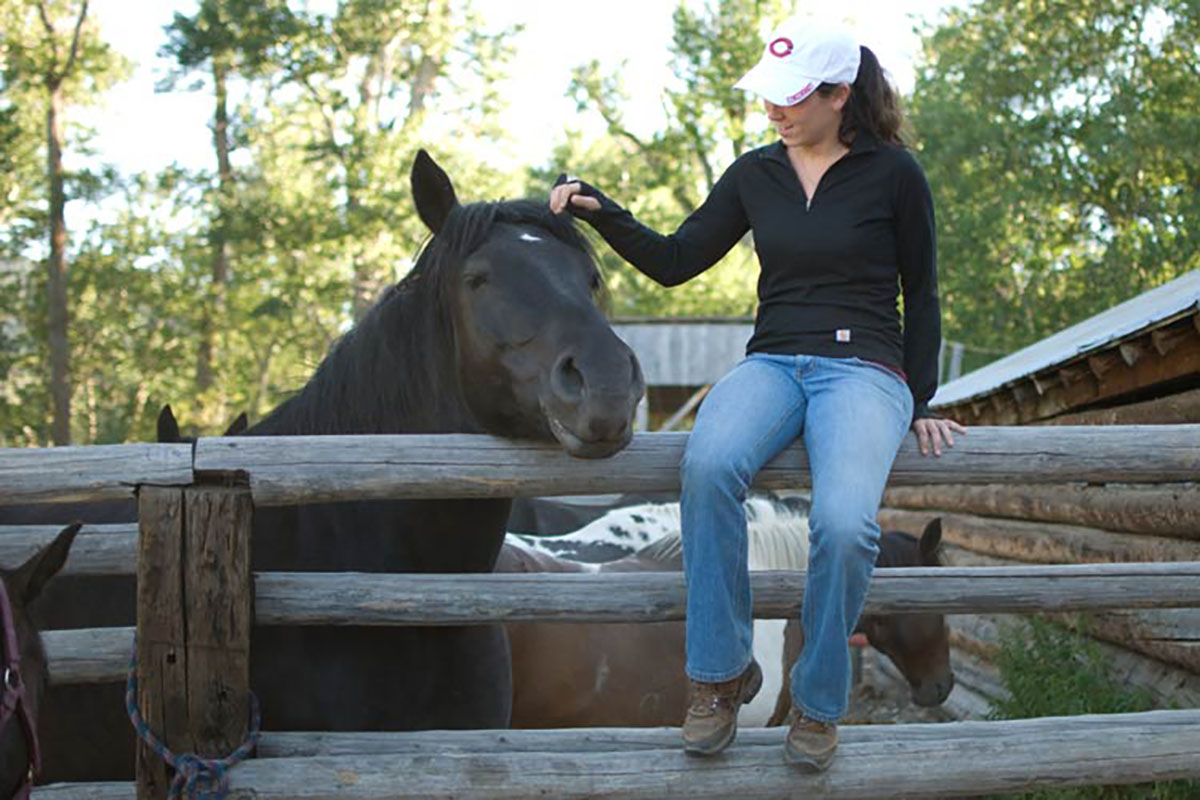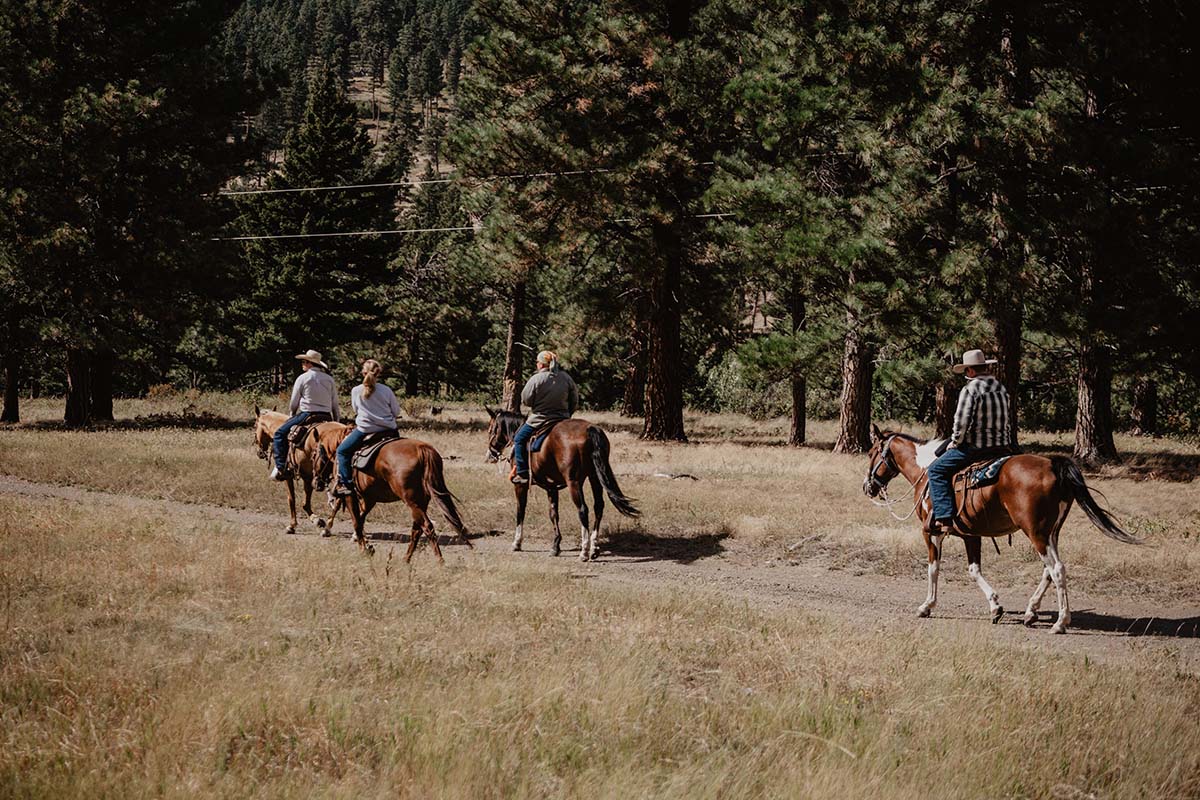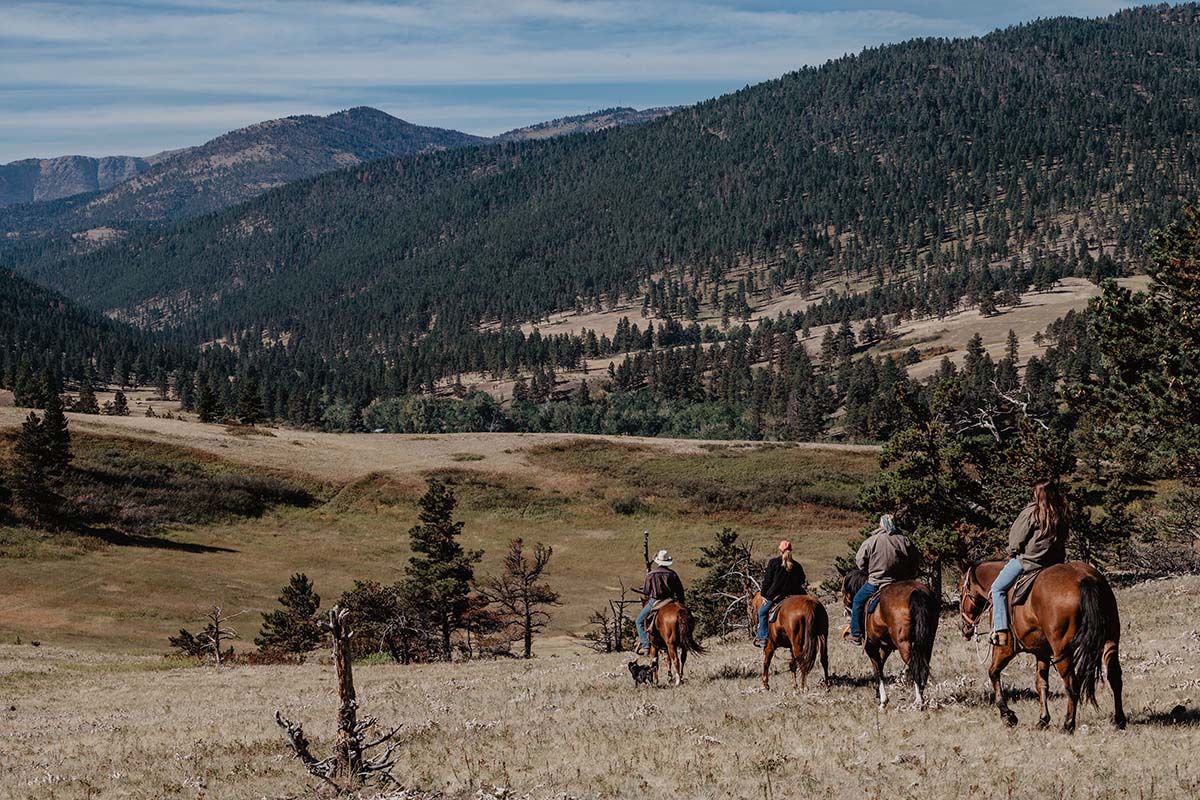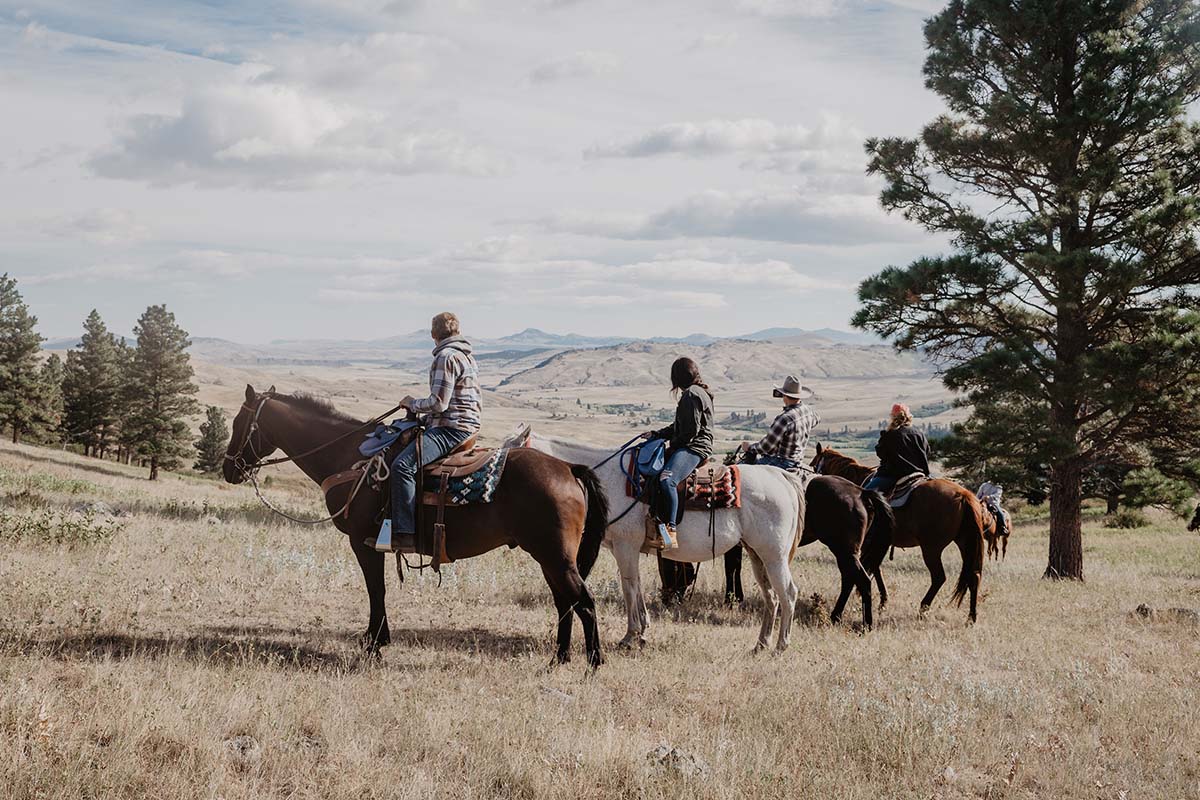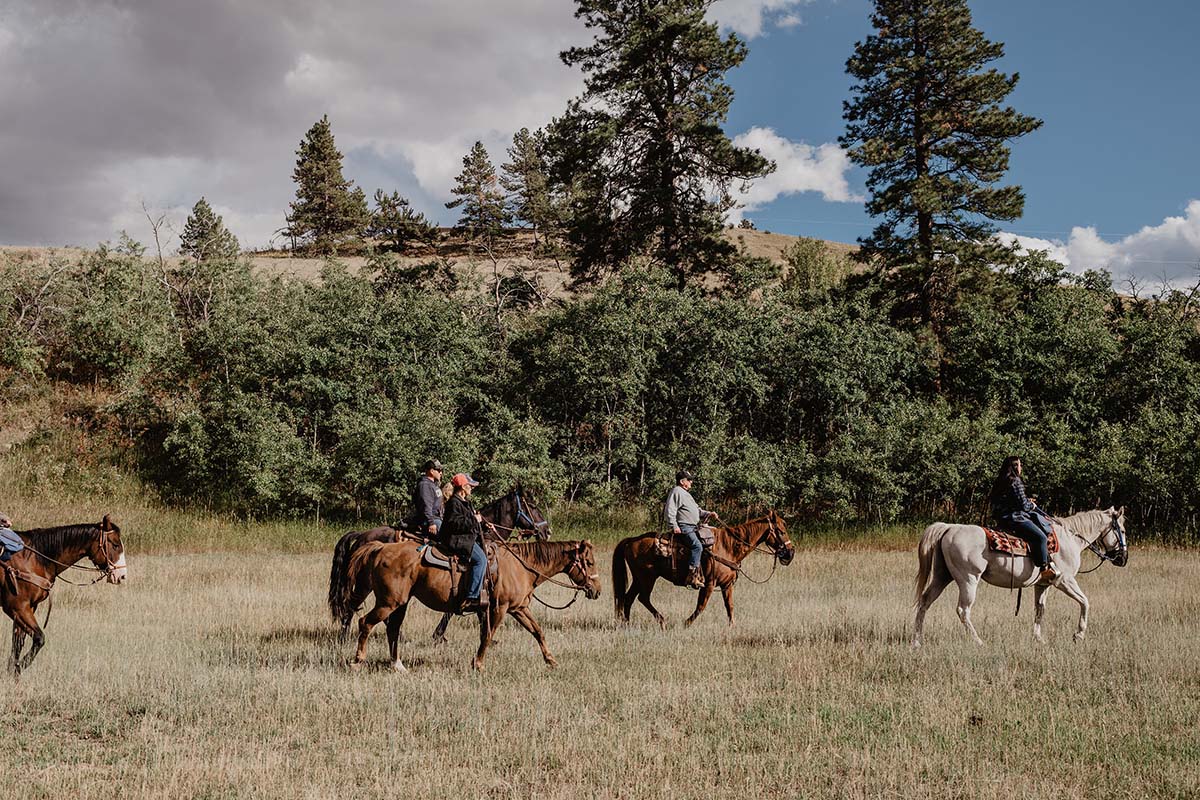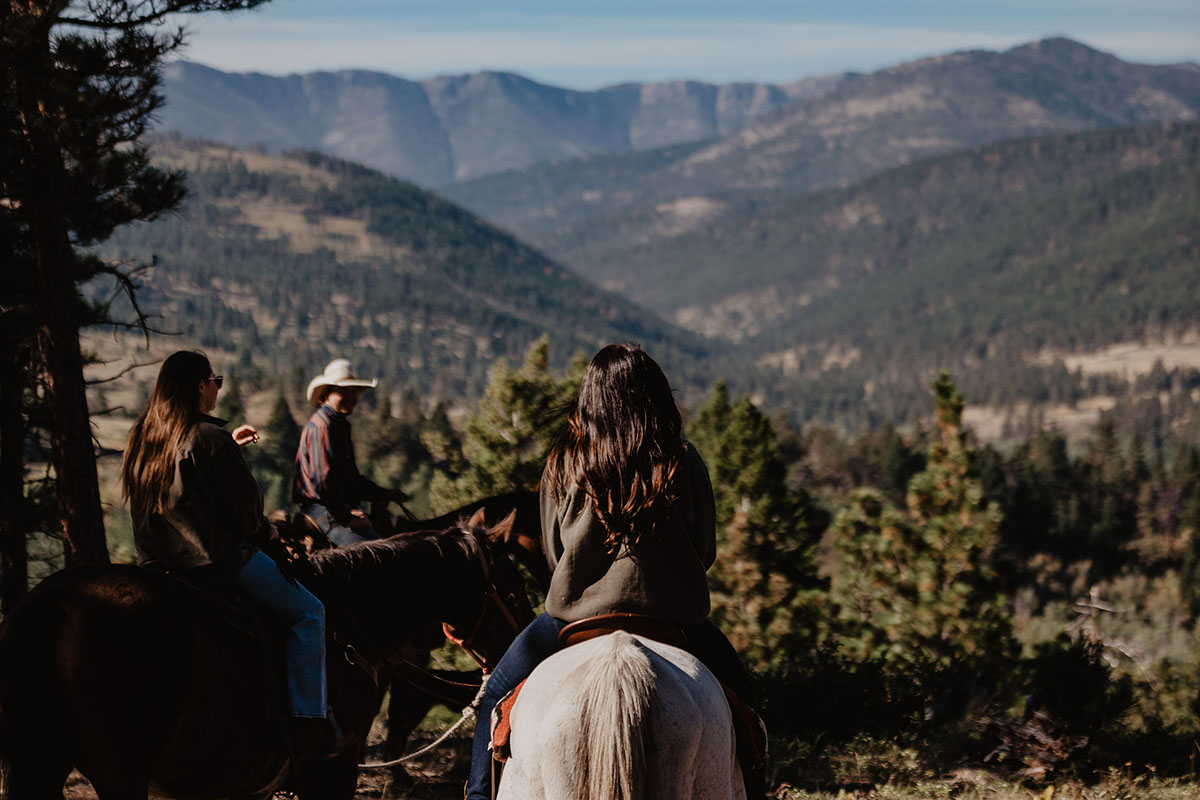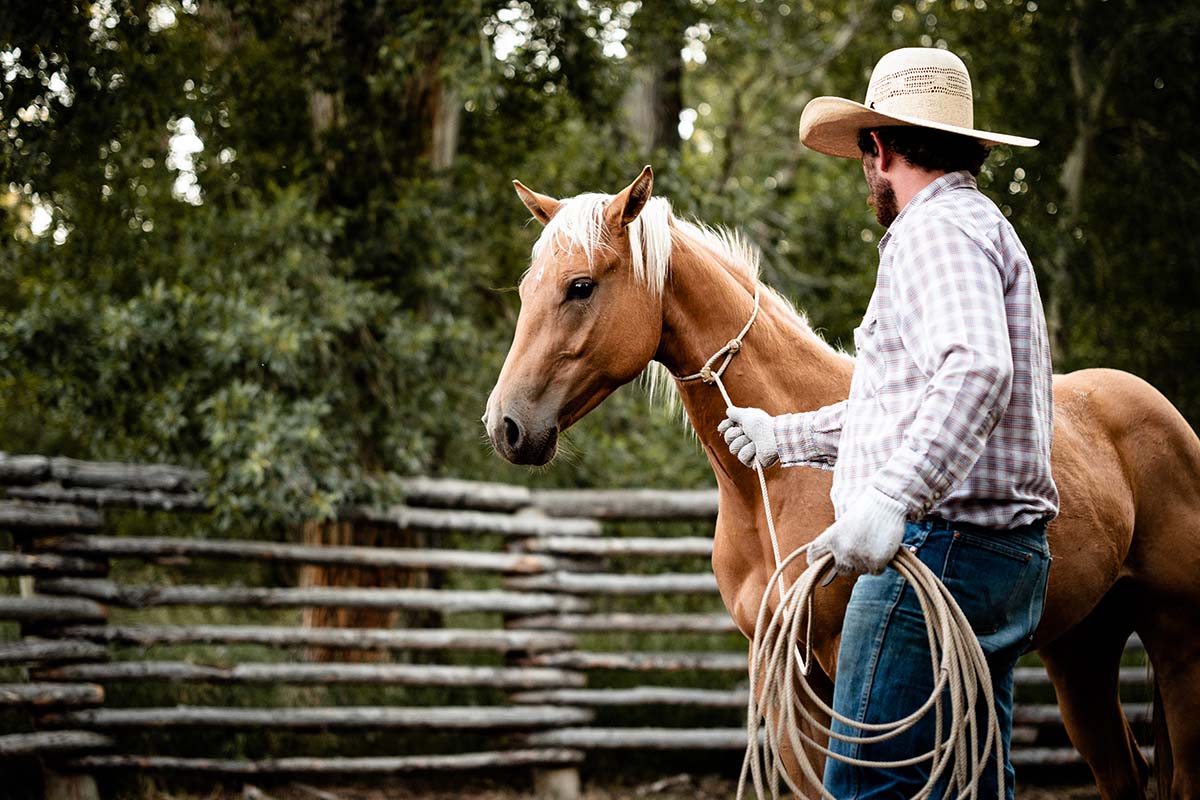 Blacktail Ranch Guests Horseback
Blacktail Ranch Staff Riding
Horseback Riding Horse Sunset
Horseback Riding Running into the Corral
Horseback Riding Heading Out
Blacktail Guests on Horseback Fording Stream
Blacktail Ranch Guests Horseback Riding
Blacktail Ranch Guests Horseback Scenic Vista
Blacktail Ranch Guests on Horseback
Blacktail Ranch Scenic View
Blacktail Ranch Wrangler and Horse
We offer unlimited riding time and you get to choose how much you would like to ride each day. There are plenty of areas to explore and lots to see all around the ranch.
Note: Our weight limit for riding is 250 pounds. Children 4-7 years may be led on a horse at the barn but may not go on extended rides. Women in late pregnancy will not be allowed to ride.